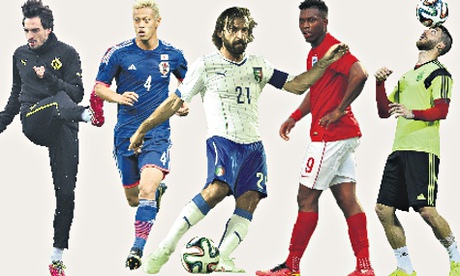 Style setters: Mats Hummels, Keisuke Honda, Andrea Pirlo, Daniel Sturridge and Sergio Ramos. Photograph: guardian
Goalkeeper Iker Casillas, Spain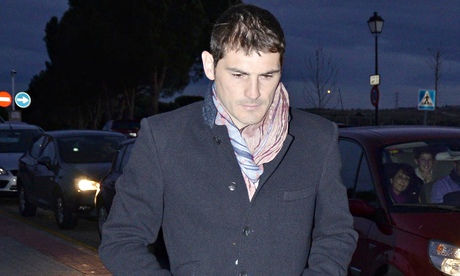 A bit like a better-looking Frank Lampard. 
The best eyebrows in the business
 make him this 
World Cup
's Cara Delevingne.
Centre back Sergio Ramos, Spain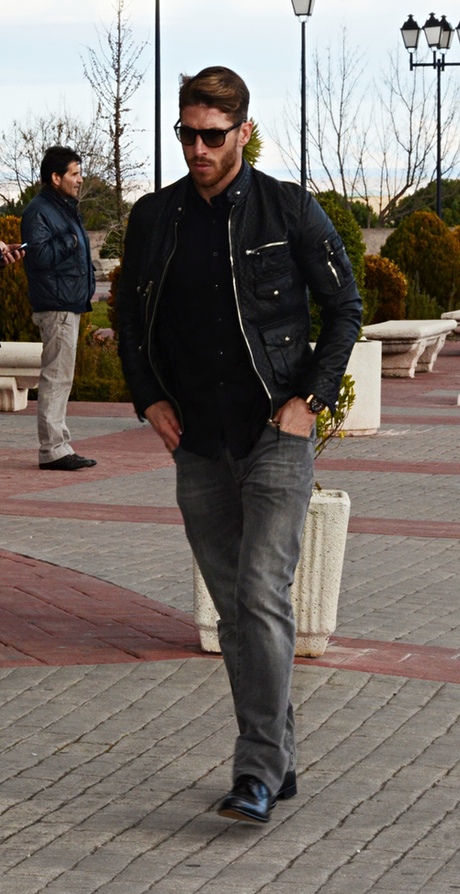 Very handsome
. Looked great with long hair, now rocking a buzz-cut side, mohawk top combination with aplomb. Standard footballer cheesy dress sense, to be honest, but you can't have everything.
Centre back Mats Hummels, Germany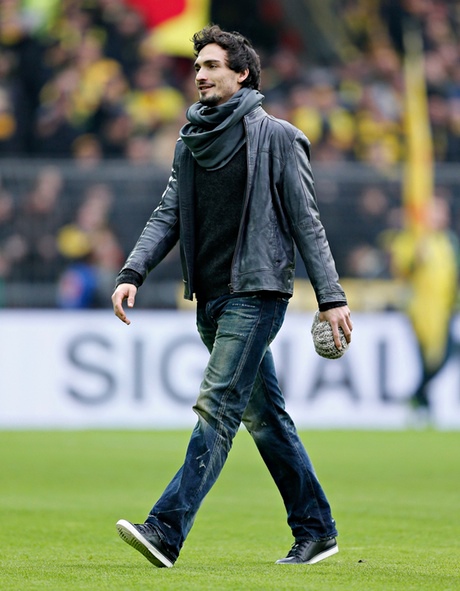 His Panini sticker looks like a pin-up
. A penchant for charcoal pashminas and simple grey marl cotton give him a more soulful air than your average meathead footballer.
Left back David Luiz, Brazil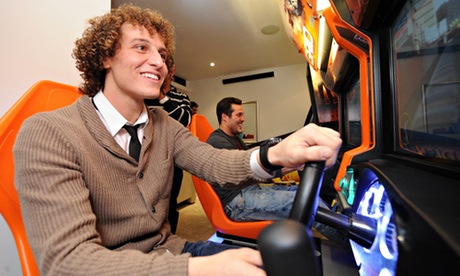 Flamboyant hair
 and a winning smile. Also, was doing the tongue-out pose in photographs when Miley Cyrus was still Hannah Montana. Which is not necessarily a good thing, but makes him an early adopter.
Right back Gerard Piqué, Spain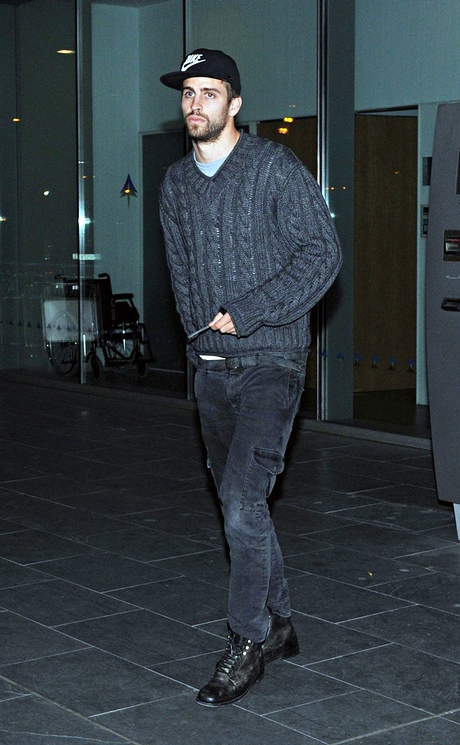 A penchant for 
dodgy, faux-distressed jeans
 (Shakira, love, have a word!) but redeems himself with the navy polo tops, checked shirts and classic car coats. Has the unshaven look down to a fine art.
Centre midfield Andrea Pirlo, Italy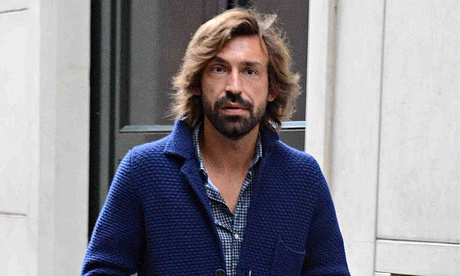 Elegantly tousled hair and the urbane air of a man who would know his way around a wine list rather than spray champagne over your head. His Italian aesthetic – blazers, coloured knitwear, loafers – stands out against a sea of commercial sportswear. See: 
this photo
, Instagrammed by fellow Juventus player Kwadwo Asamoah.
Centre midfield Ross Barkley, England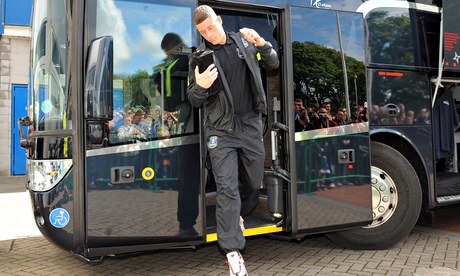 Turned up fashionably late for the team bus, 
causing a traffic jam in Rio
on the squad's first day in the city. The Naomi Campbell of this World Cup? Also, good hair – and his mum, Diane, cuts it.
Left midfield Neymar, Brazil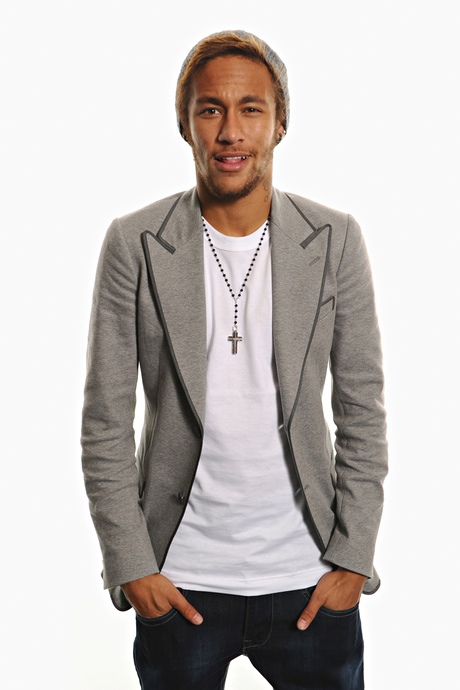 He has what it takes to really own a World Cup. 
A distinctive hairstyle
: very short on the sides, long and blown forward on top (think: Scott Parker with a hairdryer pointed at the back of his head). 
On the cover of this month's Vogue Brazil
 with his arm around Gisele Bundchen, so expect lucrative underwear campaigns folllowing a successful tournament.
Right midfield Miralem Pjanic, Bosnia & Herzigovina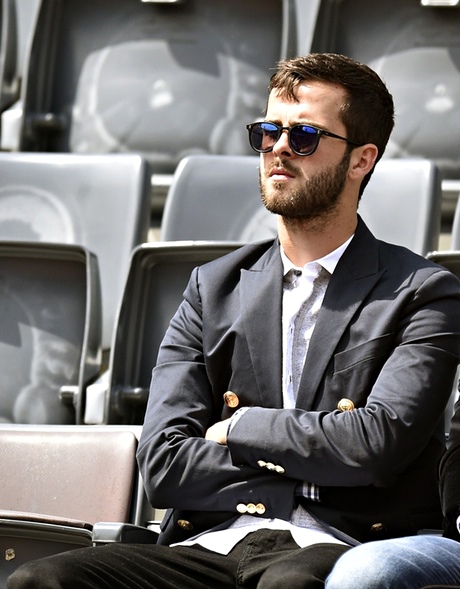 Handsome (very). Also, time at Roma has given him a debonair aptitude with a 
casually draped woollen scarf
. Sadly, however, the Brazilian climate is unlikely to be suitable for that particular talent to shine.
Centre forward Daniel Sturridge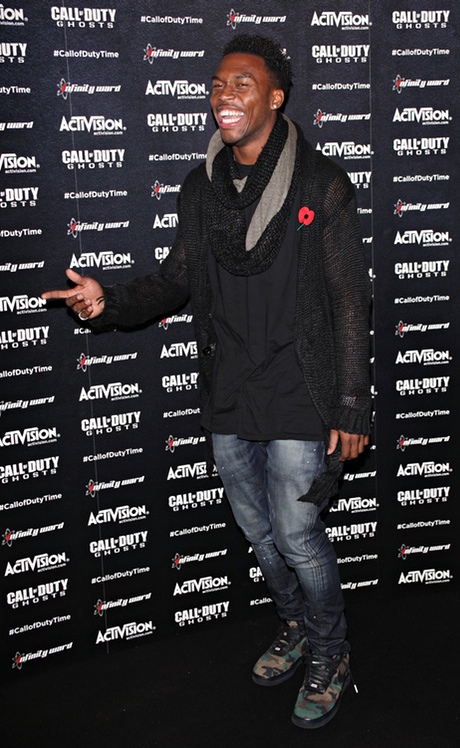 iel Sturridge. Photograph: David M. Benett
The only footballer in the England squad who appears even vaguely aware of youth culture beyond the Kiss FM playlist and Mahiki VIP room. He wears Kanye West designed Nike high-tops, sweatshirts by Opening Ceremony and uses filters on his hotel room Instagrams of Steven Gerrard. Respect.
Centre forward Keisuke Honda, Japan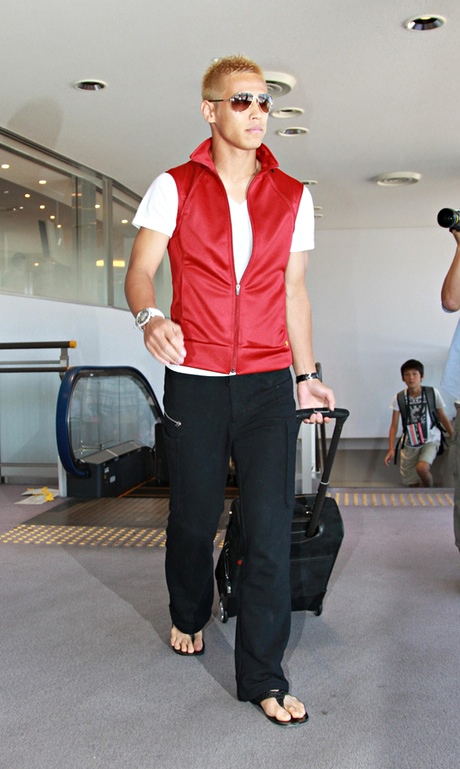 Platinum blond crop
 and a dress sense honed playing in Milan. Recently seen in a spotted bow tie on the cover of GQ Japan, and doing the airport paparazzi promenade in a navy peacoat with herringbone cashmere scarf. One to watch.Source: theguardian.com/